Thai Green Chicken Curry

A wonderful fragrant and creamy curry, which will impress your friends and family. This is another
one pot dish – so less washing up! I like to serve this curry with cauliflower rice (see page 35)
Ingredients
Thai green curry paste (see page 40)

2 small green chilies
Small ginger root, grated
2 cloves garlic
1 large onion, sliced
1 lime, cut in half
300ml vegetable, non- sugar stock
1 stick lemongrass
2 lime leaves, dry is fine
1 tin coconut milk
2/3 chicken breasts
2 tsp natural peanut butter
Handful French beans
Salt & pepper
Fry off onion and paste. Once onions are starting to turn transparent, add the garlic, ginger and chillies.

Allow to simmer
Add in the stock, lemongrass and lime.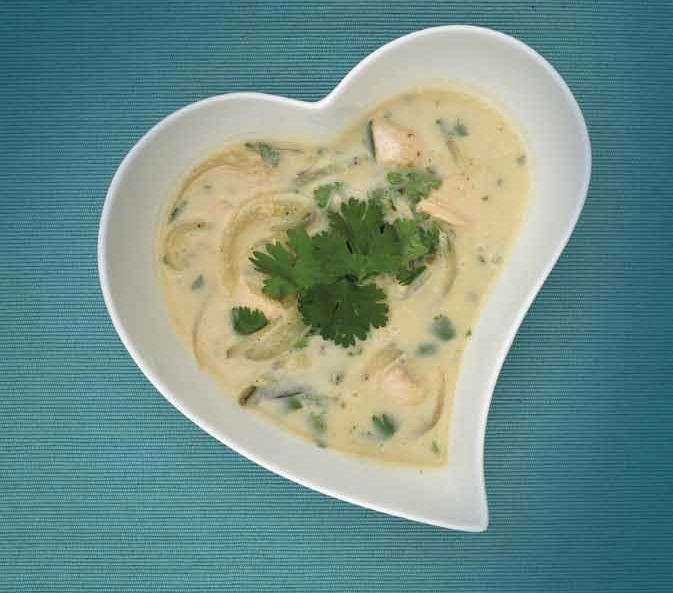 Bring to the boil. Turn heat down, add lime leaves and coconut milk.
Slice chicken into small cubes, add to pot and simmer for approx 40 minutes.
Just before serving add the peanut butter and French beans. You may want to add some Agave nectar to taste.
If you would like to purchase the Team Hannah cookbook, visit www.teamhannah.com/hannahs-cookbook/